Medical Supplies & Equipment
A comprehensive selection of medical supplies and equipment
Ontario Medical Supply carries medical supply and equipment categories that support or treat numerous acute or ongoing/chronic medical conditions.
With over 10,000 products and direct accounts with key manufacturers and exclusive distributors in North America, we can ensure a varied selection of products at reasonable prices, as well as the ability to easily source what we don't have.
Our broad choice of brand name medical supplies help our customers provide health care services, and assist our individual clients living independently at home, in supportive housing, long-term care, palliative or hospice care.
At OMS, we know how important it is to get medical products, fast. We keep all high volume products in stock so that we can deliver to our customers across Ontario within two business days. Another challenge for smaller healthcare providers is the inability to purchase reduced quantities from suppliers. Unlike other medical supply companies, we offer many products in smaller units of measure to support community facilities.
Bathroom Safety Products
Bathrooms can be one of the most dangerous areas in the home. Help reduce the risk of injury and restore dignity through the use of our bathroom safety equipment and assistive devices such as:
Raised toilet seats
Toilet elevators
Safety frames
Commodes
Bath benches
Bath boards
Transfer benches
Bath lifts
Grab bars
Hand held showerheads
Bath mats and safety strips
We carry numerous top brands such as AMG Medical, Drive Medical and Invacare, and our expert sales support can help with selection based on your specific needs and budget.
Collapse
Seating and Mobility Products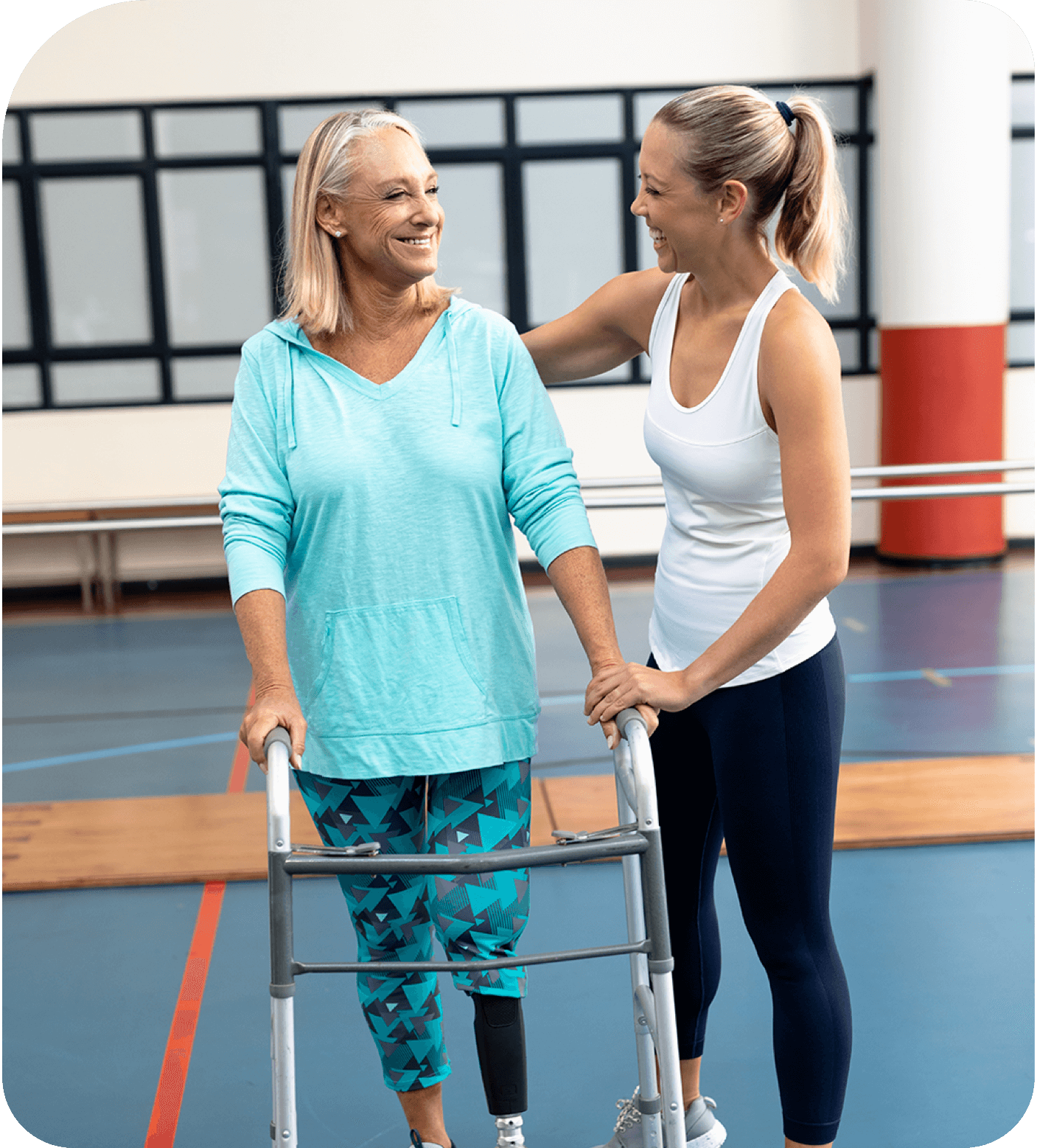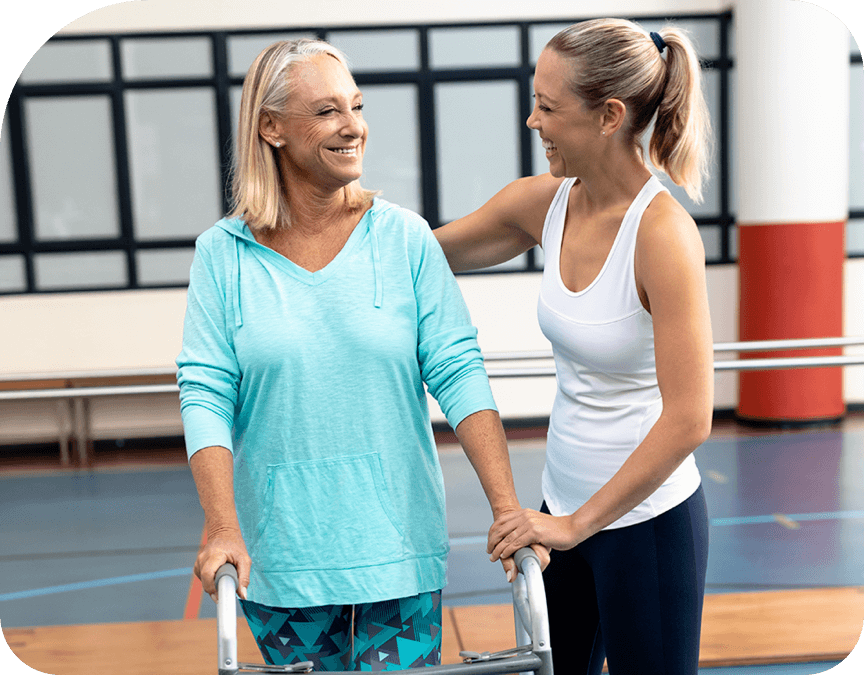 OMS seating and mobility products help people live independently. As one of Eastern Ontario's largest suppliers of trusted seating and mobility equipment, we have a large inventory of products geared for anyone from toddler to senior. Our equipment includes:
Manual, electric or custom wheelchairs
Scooters
Walkers
Canes
Crutches
Rollators
Indoor and outdoor stair lifts
Stock and custom fabricated wheelchair cushions and accessories
Power lift recliners / lift chairs
We carry hundreds of quality-made products by top brands at reasonable prices: Pride, Invacare, Evolution, Motion Composites and Broda to name a few.
Collapse
Incontinence and Skin Care Products
Individuals unable to control their bladder or bowels require special undergarments, cleansers and moisturizers to prevent skin problems or pressure ulcers. OMS stocks a variety of incontinence and skin care products and brands to suit customer needs and keep their bodies dry and healthy. Some of our products include:
Underwear, briefs and pullups
Pads and liners
Washcloths
Cleansers and moisturizers
Catheters
Urine bags
Antiseptics
Adhesive removers
Furniture protection
Our incontinence and skin care line includes popular brands such as Prevail, Tena and Depends.
Collapse
Infusion Therapy and Hyper-alimentation Products
When a Local Health Integration Network (LHIN) refers a patient to infusion therapy (such as chemotherapy, rehydration, antibiotic, anti-coagulation or total parenteral nutrition) either at home or in a healthcare facility, OMS can help.
We provide all the supplies and equipment necessary for the administration of intravenous (IV) therapies including:
Administration sets
Connectors and extension sets
Access devices
Needles and syringes
IV fluids, ambulatory infusion systems
Dressings and ancillary products
Personal protective equipment (PPE)
OMS has its own licensed, specialized pharmacy for IV therapy, with locations in Mississauga, Kingston and Ottawa, Ontario. Each of these pharmacies are able to compound infusion medications in a sterile environment.
In addition, we carry a wide variety of nutritional products to meet our clients' digestive needs. Our products include oral supplements, tube feeding formulas, paediatric formulas as well as diabetic and dysphagia, renal products, pumps and accessories from all major brands.
Collapse
Ostomy Supplies
When receiving this often life-saving procedure, patients require pre- and post-operative ostomy supplies to maintain health and hygiene. OMS carries a wide range of quality ostomy products including pouches, flanges and accessories, from all major suppliers including Hollister, Convatec and Coloplast.
Collapse
Wound Care
Ontario Medical Supply supports negative wound pressure therapy by providing supplies and equipment that assist in wound contraction, removing excess fluid/exudate from the wound, stimulating formation of granulation tissue, improving vascular perfusion and encouraging epithelial cell maturation to accelerate wound closure. These products include protective dressings, seals and cleansers that manage:
Moisture balance
Bacterial balance
Protease and enzyme balance
Scar tissue care
Burn care
We also carry sundries for wound care such as gauze, bandages, tapes and adhesives, skin barriers, pads and sponges. Name brands we supply include 3M, Coloplast, Smith & Nephew and KCI.
Collapse
First Aid & Safety Supplies
When emergencies occur, there is no time to plan. OMS can help you be prepared for anything by providing you with a large selection of professional and general emergency supplies and complete kits to suit a variety of applications. We restock items and can provide custom kits as required. As a preferred supplier of fire, paramedic and police service organizations in municipalities across Ontario, we outfit emergency services with all the products needed to treat trauma and save lives. Some of these products include:
Complete first aid kits
Splints
Defibrillators
CPR masks
Eyewash stations
Stretchers and evacuation devices
Bandages, dressings, tapes, wraps and tourniquets
Personal protective equipment including eyewear and ear protection
Sharps containers
Diagnostic devices and accessories such as: stethoscopes, sphygmomanometers, thermometers, ophthalmoscopes and more
Paramedic or physiotherapy student kits for effective practice
Collapse
Home Oxygen
Respiratory diseases such as chronic bronchitis or emphysema can be lifelong challenges that may require supplemental home oxygen to breathe more easily. Ontario Medical Supply offers personalized, home oxygen and respiratory care for people who need to maintain their health and quality of life, at home.
We provide:
A variety of state-of-the-art home oxygen equipment; especially portable oxygen concentrators for mobility
In-home respiratory assessments to determine home oxygen requirements
Individualized care plans with regular visits from a regulated health care professional
Regular in-home oximetry testing to determine blood oxygen levels at rest, with exertion and during sleep
Consultation on the latest oxygen therapy equipment by a healthcare professional.
24-hour emergency support
Collapse
Compression Therapy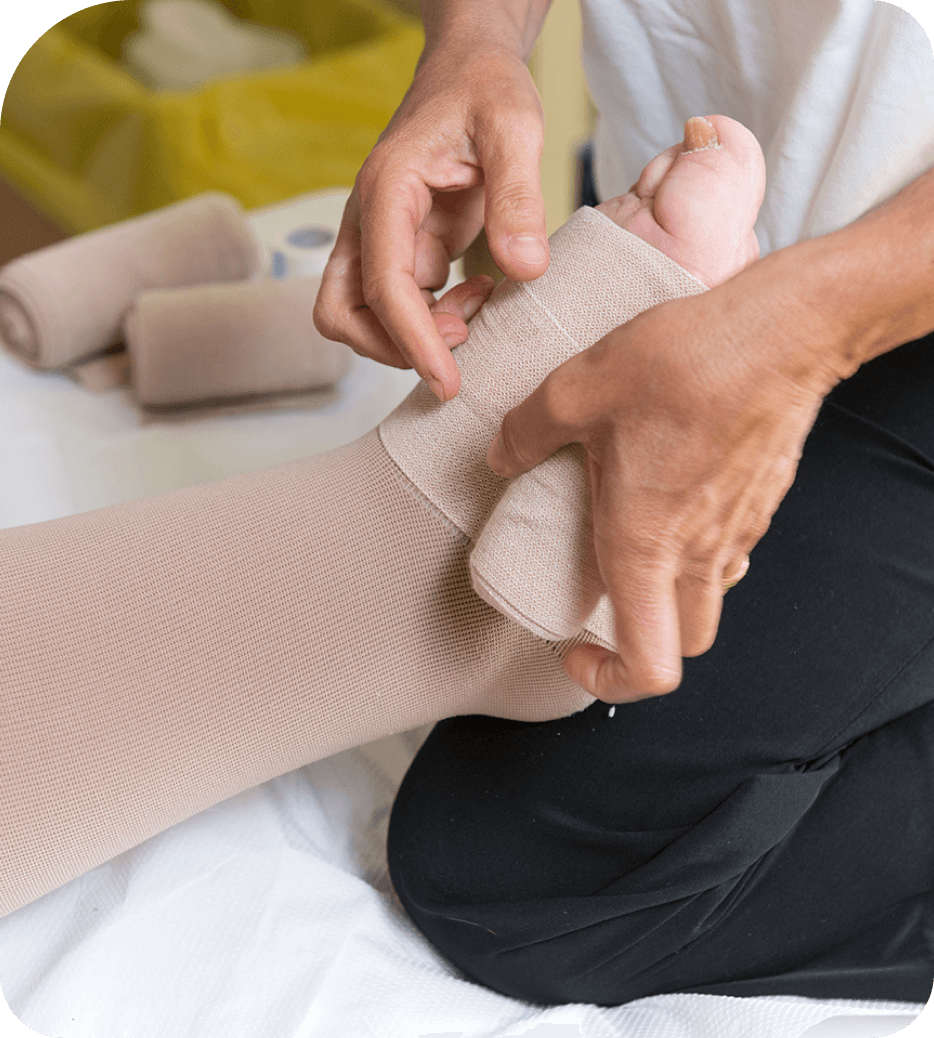 Compression stockings can provide support for a variety of conditions and situations: lymphedema, varicose or spider veins, pregnancy, frequent travelling, diabetes, venous thromboembolism (VET), among others. Ontario Medical Supply carries a wide selection of in-stock garments and accessories to ensure client and caregiver wellbeing. One of our many certified compression therapy fitters provide custom fittings and can make recommendations to ensure clients are properly fitted with the appropriate stocking type, based on their clinical requirements and practical needs. For care facilities that require in-home consultation and fittings for their residents, please contact your sales rep.*
*PLEASE NOTE: Due to safety concerns, our in-home compression fitting services are currently suspended during the COVID-19 pandemic. We apologize for any inconvenience this may cause and hope to serve you in your home, office or facility soon.
Collapse
Diabetes Management
Currently one in three Canadians has diabetes or prediabetes. Diabetics and the people who care for them require certain supplies to manage this chronic condition. OMS carries a complete selection of diabetes management products at affordable prices in one place –
Glucose monitors and test strips
Insulin syringes
Pens and pen needles
Lancets
Alcohol swabs and sharps containers.
With diabetes, one needs to monitor and take particular care of other areas that may be affected by the disease, such as blood pressure, skin and feet. OMS also offers brand name wellness products such as blood pressure kits, dietary supplements, vitamins, and skin and foot care supplies to ensure well-being in these areas.
Collapse
Expert advice, support
and service when you need it
Current and new customers alike reap the benefits of working with Ontario Medical Supply – we offer superior medical products at reasonable prices, but we never undercut our service. What matters most is providing clients with a wide range of complementary services to ensure the best possible experience.
From consultations and custom fittings, to repair and support, to special programs and educational seminars; our services seamlessly align with your needs, and all are executed with meticulous care – because every client is our most important client.
How to Buy
Shop in-person, through your representative or online (coming soon!)
Our retail stores located in Ottawa and Kingston serve the public five days a week with friendly, knowledgeable staff available to assist you.
Health Care
Services
Medical Equipment Setup and Installation
A purchase doesn't have to start with a cart or end at the cash register. For clients who would like extra support, OMS can do site assessments at private residences, clinics or community settings* and ensure proper installation of fixtures, furniture or equipment.
We are able to professionally set up and install stair lifts, beds, grab bars and other bathroom safety products, and much more, so you don't have to worry about safety or function. Unlike other homecare companies, we ensure end-to-end service through the installation of interior and exterior ramps and lifts.
We also include basic product training and information for certain equipment. Contact us if you require setup or installation services.
*PLEASE NOTE: Due to safety concerns, our house call services are provided on a case-by-case basis during the COVID-19 pandemic. Contact us for availability.
Collapse
Equipment Rentals & Loans
If a client is waiting for funding or for repairs on their owned equipment, or only needs support for a short period of time, OMS is one of the only homecare suppliers that offers temporary solutions to avoid discomfort, inconvenience and to help mitigate risks to health and safety. Ontario Medical Supply's flexible medical equipment rental program provides clients an option to rent products, such as wheelchairs, walkers, bathroom equipment and ramps on a monthly basis.
We have a large inventory of medical and home healthcare equipment available for rent, including:
Bathroom aids
Wheelchairs
Hospital bedroom equipment
Lifting devices
Bariatric solutions
Mobility aids
For a complete list, please visit us at our showroom in Ottawa or contact us.
We ensure all items for rent are regularly cleaned and tested, adhering to manufacturer recommendations as well as current Canadian and provincial safety standards.
OMS offers competitive pricing on rentals, and includes delivery and installation* to ensure you receive a seamless, end-to-end experience. If the need arises, we also offer an interest-free payment purchase plan on select items, making it easier for you to distribute payments over a period of three, six or 12 months on a new or gently used medical device.
* Available for selected items only.
Collapse
Medical Equipment Delivery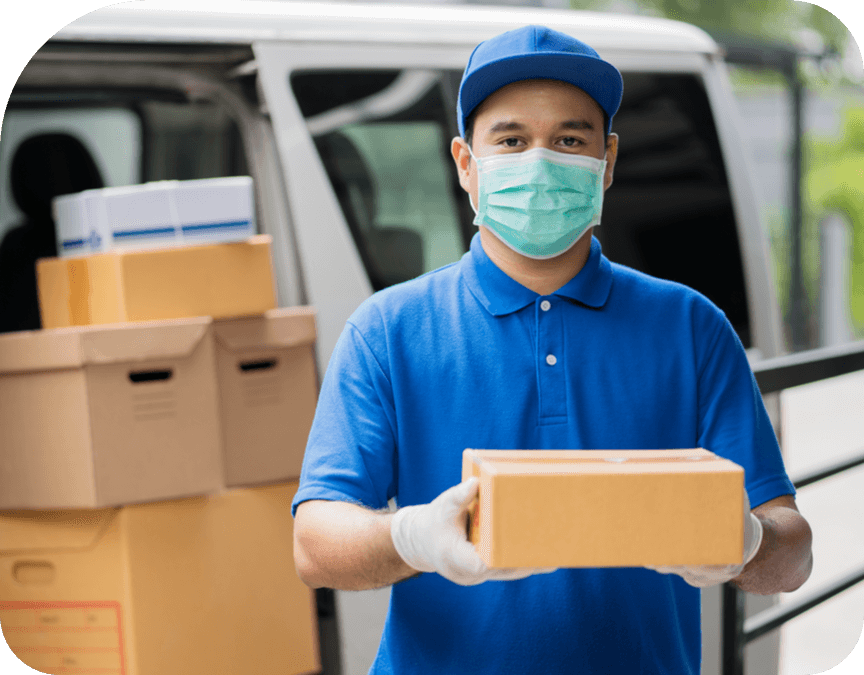 Let us do the heavy lifting. OMS can deliver most products to clients across Ontario, often within two business days. Having access to a product right away is often imperative for one's health and safety, so our fleet of delivery trucks operate seven days a week to ensure speedy turnaround. Bilingual dispatch/delivery staff allow us to easily provide service to our French-speaking customers.
Collapse
Professional Fitting
Ontario Medical Supply employs certified fitters who can help to measure, fit, select, modify and apply compression garments for client comfort, recovery or well-being. Our fitters collaborate with care teams and consider each client's physical needs, preferences and lifestyle in the process. Clients can make an appointment for a consult or fitting at our retail showroom in Ottawa or Kingston. Our sales reps can provide in-home consultations and fittings in the congregate care facilities they serve.*
*PLEASE NOTE: Due to safety concerns, our house call services are provided on a case-by-case basis during the COVID-19 pandemic. Contact us for availability.
Collapse
Healthcare Education & In-Services
Healthcare education is an integral part of the OMS client experience. Ontario Medical Supply provides comprehensive education and product in-service programs for healthcare professionals and other care staff.
Our programs and in-services:
Provide opportunities for quality and consistent education geared particularly to healthcare professionals and resident care
Ensure an interactive learning process that builds on the skills and needs of participants
Provide the most appropriate and relevant content possible by collaborating with our external partners, determining accreditation needs and regional health awareness topics
Educational topics we cover include:
Infection prevention and control
Elder abuse prevention
Alzheimer awareness
Falls prevention
Diabetes
Arthritis
Incontinence and skin care management
IV therapy and compression therapy
We can also accommodate custom topics on request.
OMS also leads hands-on clinics such as lift and transfer clinics and walker clinics, which includes free tune-ups.
To ensure healthcare providers get the most out of our products, OMS provides product in-services where demand warrants. Common topics include: incontinence and skin care, wound care, NPWT (Negative Pressure Wound Therapy), pressure relief surfaces, International Normalized Ratio (INR) monitoring systems, infection control, and IV and feeding pumps.
Product in-services are designed to provide training on equipment and supplies as well as usage instructions on delivery and maintenance of our products.
Our seminars, conducted by healthcare professionals, can take place at our facility at 1100 Algoma Road, where we have a seminar room with seating for 40, complete with audio/visual equipment and a kitchen area for refreshments. For staff and resident convenience, we also provide seminars on-site at larger facilities.
Collapse
Medical Equipment Preventative Maintenance & Repairs
Even the most durable medical equipment needs maintenance and repair. OMS has a solid reputation and expertise in providing quality, reliable, cost-effective preventative maintenance and repair services to clients in residential and group care homes.
Our certified, experienced repair technicians provide maintenance and repairs from simple to complex, all from our shop at 1100 Algoma Road in Ottawa. Customers keep coming back because OMS' reliable, trustworthy technicians can turn around maintenance and repairs in short order.
By keeping a large inventory of parts in-house, and by having direct purchase accounts with all major and secondary manufacturers, we can secure parts as quickly as possible. For your convenience, if we are unable to repair an item within an ideal timeframe, we carry many of the same products for rent or loan.
Contact us if you'd like to schedule an appointment with one of our technicians.
Collapse
House Calls
We know getting around isn't always easy, especially when you have a health condition – that's why we can come to you. At Ontario Medical Supply we provide health care services to private homes, professional offices, and patient care facilities, including:
Site assessments for mobility and seating products
Service and repairs for OMS products provided 24/7
by a qualified service technician
*PLEASE NOTE: Due to safety concerns, our house call services provided on a case-by-case basis during the COVID-19 pandemic. Contact us for availability.
Five-Star
Customer Service
Ontario Medical Supply has built a reputation of providing individualized, quality service to all our clients. We go above and beyond to ensure our clients have the right product, delivered quickly in the appropriate quantity.
You're not just another number in the queue at OMS; our bilingual, customer-centric staff will fulfill occasional special/unusual or rush orders, keep you informed of new products, support warranty or after-warranty repair services, and so much more. While our product pricing is competitive, our in-depth expertise working with post-acute care facilities and five-star customer service is what keeps our clients coming back, order after order.
Ready to order? We currently offer three convenient ways: visit us in person, call us or email [email protected]
*Our ecommerce site is coming soon!
Funding
Ontario Medical Supply carries medical supply and equipment categories that support or treat numerous acute or ongoing/chronic medical conditions.
With over 10,000 products and direct accounts with key manufacturers and exclusive distributors in North America, we can ensure a varied selection of products at reasonable prices, as well as the ability to easily source what we don't have.
OMS is an authorized ADP vendor for:
Wheelchairs
Positioning devices for mobility aids
Mobility/Ambulation aids
Enteral feeding grant program
Respiratory devices
Oxygen
Check to see if you qualify for funding from one or more of the following agencies:
Check your private insurance coverage to see if they will reimburse some or all of the costs for medical supplies and equipment for your medical issue. Additionally, medical and assistive devices are eligible for tax credits or exemptions, and you can often claim medical expenses on your provincial tax return.
Supporting you so you can focus on what's important
Sorting through all the funding available and managing the application process can be an additional burden for those who have or care for people with a disability. If you or your client qualifies for one of the available financial assistance programs, OMS can bill major third-party payers directly on your behalf. The supportive team at Ontario Medical Supply can walk you through the application process and assist with document preparation if required.
OMS also offers short term rentals to support clients while they wait for funding to go through or require support for a short period of time.